Preventing Problematic Substance Use Through Positive Youth Development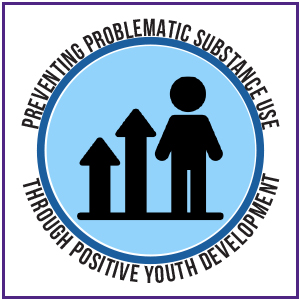 This project aims to increase Canadian school stakeholders' interest and engagement to adapt and extend effective comprehensive interventions that are aimed at youth between 11-18 years of age. These interventions aim to address upstream risk and protective factors related to early and frequent use of cannabis, broader problematic substance use, as well as other adverse social and health outcomes like violence and risky sexual behaviours.
Schools represent an optimal setting for health promotion and prevention interventions targeting youth, given the amount of time youth spend in school. With this, schools and educators are often overwhelmed with the pressure to adopt new programs to address single emerging health issues into curricula and/or into the school's comprehensive approach to student well-being.
In light of the recent legalization of recreational cannabis in Canada and the existing high prevalence of cannabis use among Canadian youth, there is a risk that schools will be pressured to adopt cannabis-specific prevention programs. Frequently, these interventions centre on increasing students' knowledge of the risks associated with cannabis use in an effort to prevent or delay youths' cannabis use. However, there is clear evidence that comprehensive school-based prevention efforts that address upstream risk and protective factors (i.e., those that also shape students' attitudes, social skills, self-management skills, etc. that are foundational for healthy development) are more effective at decreasing cannabis use among youth, compared to "knowledge-only" interventions.
Given the interest school stakeholders have in promoting students' health and well-being and their eagerness to prepare for the cannabis legalization, this project aims to build on existing programs across the country in order to understand what is working to support overall youth development, and create opportunities for schools to learn from the expertise developed for addressing social and emotional development of youth that can have a demonstrable impact on preventing problematic substance use.
Funded by: