Announcing the 2022 Ray Hughes Fourth R Champion Awardees
Thursday, June 16, 2022
Dianne Lafferty and Michele Van Bargen, two exemplary leaders in education, have been presented with this year's Ray Hughes Fourth R Champion awards.
Conferred annually, these awards recognize individuals and/or groups who steward implementation of a Fourth R program in their school or community to foster healthy youth relationships and reduce risk behaviours.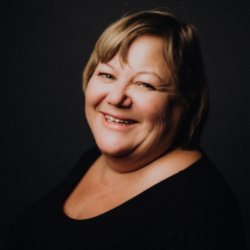 Lafferty is the principal of the Chief Jimmy Bruneau School that serves Behchokǫ̀, the largest Dene community in the Northwest Territories. For more than a decade, she has advocated for Fourth R programming – both in administrative roles and as a teacher. Lafferty brought the Fourth R to her region and has organized countless training and information sessions for school administrators and senior officials at the Department of Education. "Dianne introduced the Fourth R to one single school and today, because of her determination and commitment, the Fourth R is in every school in the Northwest Territories. She truly is a community champion," added Ray Hughes, one of the co-founders of the Fourth R and a former educator with 30+ years' teaching experience.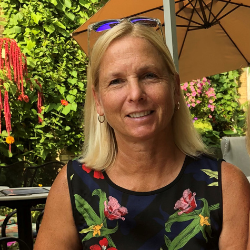 Van Bargen has been an educator for almost three decades, focused on health and physical education for most of her career. Currently the department head of Health and Physical Education, she's long been a proponent of the Fourth R, having been involved with the program since the late 1990s. Van Bargen has also trained other educators across Canada on the Grade 9 Fourth R framework. "Michele is a strong advocate of the Fourth R and believes it makes a difference in the lives of youth," explained one of Van Bargen's colleagues when nominating her for a Fourth R award.
The Fourth R is a program designed for educators and other frontline professionals working with youth and housed within the Centre for School Mental Health at Western University's Faculty of Education. Fourth R initiatives use best-practice approaches to target forms of violence, including bullying, dating violence, peer violence and group violence, and provide opportunities to engage students in developing healthy relationships and decision-making skills.
Two Ray Hughes Fourth R Champion awards are presented each June, after a process that invites nominations for a standout teacher and individual or group. From the nominations, an adjudication committee comprising the four founders of the Fourth R – Claire Crooks, Ray Hughes, Peter Jaffe and David Wolfe – selects the year's recipients based on nominee merit according to the award terms.