Congratulations to our master's students
Wednesday, August 31, 2022

CSMH graduate students Sue Kim and Emily Barry
Summer is usually a time for students to relax and recoup from the busy school year. But for two of CSMH's graduate students, this summer meant defending their master's theses and capping off their research with the Centre.
We wish Sue and Emily the very best in their future endeavours, and hope they continue to share their successes with us as they launch their careers!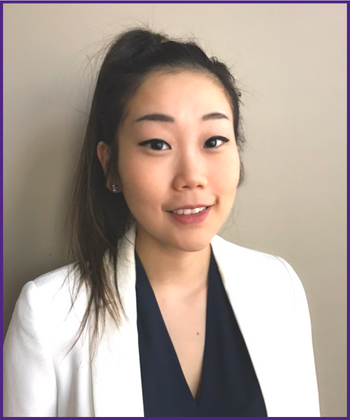 Sue Kim, MA
Thesis: Multilevel Examination of the Protective Role Positive Classroom Climate Plays on Students' Worry and Negative Peer Relations
Young students, especially those with lower social-emotional skills, can struggle with worry and negative peer relationships. Through her graduate research, Kim found that students whose classrooms were a positive environment tended to have reduced levels of worry and fewer problematic friendships in class.
Looking back on her thesis, Kim said a solid plan for writing made a big difference in her master's journey – something she recommends for future students, too. "Start writing early! Try to block off some time for thesis work every week and remember to take care of yourself with a healthy work-life balance."
Having a supportive supervisor in Dr. Claire Crooks also helped tremendously, Kim explained. "I'm very thankful for the unwavering support Claire has provided over the past several years. She helped me grow both professionally and personally, and never failed to make me laugh."
"Sue used multilevel modelling to look at the potential for supportive classroom climates to provide benefits to children at risk of problems with peers and worry. Using self-report data from 400 grade 3 students, she showed that highly supportive classrooms provide a protective impact, but classrooms with moderate or low levels of a supportive climate do not. Her research has important implications for focusing on classroom climate as a way to support the development of all children." – Dr. Claire Crooks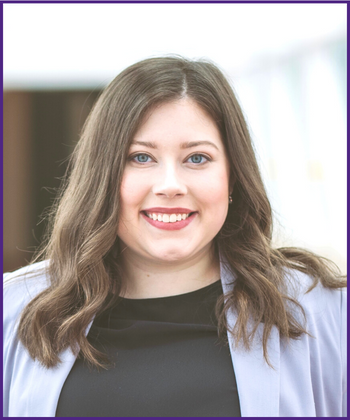 Emily Barry, MA
Thesis: An Exploration of Educators' Experiences Implementing the MindUP Program During the COVID-19 Pandemic
Barry's research examined how educators implemented and adapted the MindUP program to meet the needs of students in the context of a pandemic. The opportunity to study how school-based mental health programming runs was both an extension of Barry's implementation-science learning and allowed her to identify how virtual environments impact program delivery.
When asked about her time as a graduate student with CSMH, Barry explained that having a compassionate supervisor made for a highly positive experience. "Throughout my master's degree, Claire provided constant encouragement, support, and opportunities. I'm thankful for her intentional efforts to create a supportive learning environment for graduate students."
Barry added that time management was a key factor in maintaining a balance between school and her personal life. "My advice to new graduate students is to learn early on how to set manageable and realistic timelines! Doing so will help with time management and ensure there's space for hobbies, relaxation, and self-care."
"With the negative impacts of the pandemic on children, high-quality social and emotional learning programs in schools are more important than ever. Emily conducted an innovative study to capture educators' experiences with the MindUP program during the pandemic. What modifications did they have to make? How did switching back and forth from virtual to online affect their strategies? Were there any benefits to offering the program during a pandemic? Her mixed methods study provided essential ideas for how to support effective programming in schools, even during challenging times." – Dr. Claire Crooks