Alicia Lapointe wins Faculty of Education Students' Council Award for Excellence in Undergraduate Teaching
By: Nicole Bullock
Tuesday, May 30, 2017
Congratulations to Alicia Lapointe on her recent achievement of the Faculty of Education Students' Council Award for Excellence in Undergraduate Teaching. Alicia is a Research Assistant at the Centre for School Mental Health, a PhD candidate and instructor within Western's Faculty of Education where she created and instructs the Bachelor of Education course Lesbian, Gay, Bisexual, Trans, Two-Spirit, Queer/Questioning (LGBT2Q) Issues in Education, as well as continuously active in additional facilitation and research work.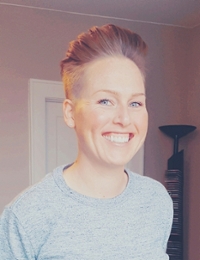 This teaching award is presented annually by the Western Students' Council to recognize the exemplary and unique skills required by instructors in the Preservice Education Program. Students who nominated this year's winners repetitively mentioned the enthusiasm, energy, and ability to facilitate open dialogue in large classes as the key contributors to the success of each of the winners.
Alicia's eagerness and dedication is something to be celebrated. Congratulations on all of your hard work! To learn more about Alicia and her work, click here.
The Centre for School Mental Health would also like to congratulate Catherine Zeisner, Wayne Martino, and Bill Tucker who are also recipients of this year's awards.