Mental Health First Aid First Nations
Mental Health First Aid First Nations


The Mental Health First Aid First Nations project is a CIHR funded evaluation of the implementation, effectiveness and potential scalability of a national pilot project, Mental Health First Aid First Nations, by Mental Health Commission of Canada.
Mental Health First Aid First Nations (MHFA FN) is the result of the Mental Health Commission of Canada (MHCC) and numerous partners coming together over a four-year period to develop a culturally relevant and safe version of the Mental Health First Aid course. The Mental Health First Aid (MHFA) Basic course was originally developed in Australia to build capacity for individuals to offer immediate intervention for mental health emergencies at a community level.  MHFA Basic applies a population health approach to mental health promotion by training people to recognize and respond to mental health problems and crises in others.
The Centre for School Mental Health team has now completed a culturally-relevant evaluation that included 10 site visits to First Nations communities, from British Columbia to Nova Scotia. We followed the adaptation process, community impacts, implementation, sustainability, and course outcomes, including cultural safety. We are looking forward to sharing positive results include gains in participants' mental health knowledge, self-efficacy and skills, and reduction in mental illness stigmatizing attitudes. MHFA FN evaluation results are showing that culturally safe mental health promotion program coupled with a culturally safe evaluation can serve a function of cultural renewal and resistance against colonization in First Nations communities. 


---
Presentations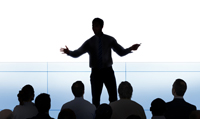 Society for Prevention Research Annual Meeting


Washington, DC, May 29 - June 2, 2017

Network for Aboriginal Mental Health Research Annual Meeting 

Montreal, Qu

é

bec, August 25, 2017
Webinars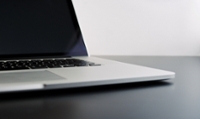 Ann Seymour, Indigenous Program Specialist, Mental Health Commission of Canada (September 5, 2017) - Program Development and Vision
Claire Crooks, Director, Centre for School Mental Health (September 12, 2017) - Program Outcomes
Andrea Lapp, Project Coordinator, Centre for School Mental Health (September 19, 2017 - Importance of Cultural Safety in Programming and Research